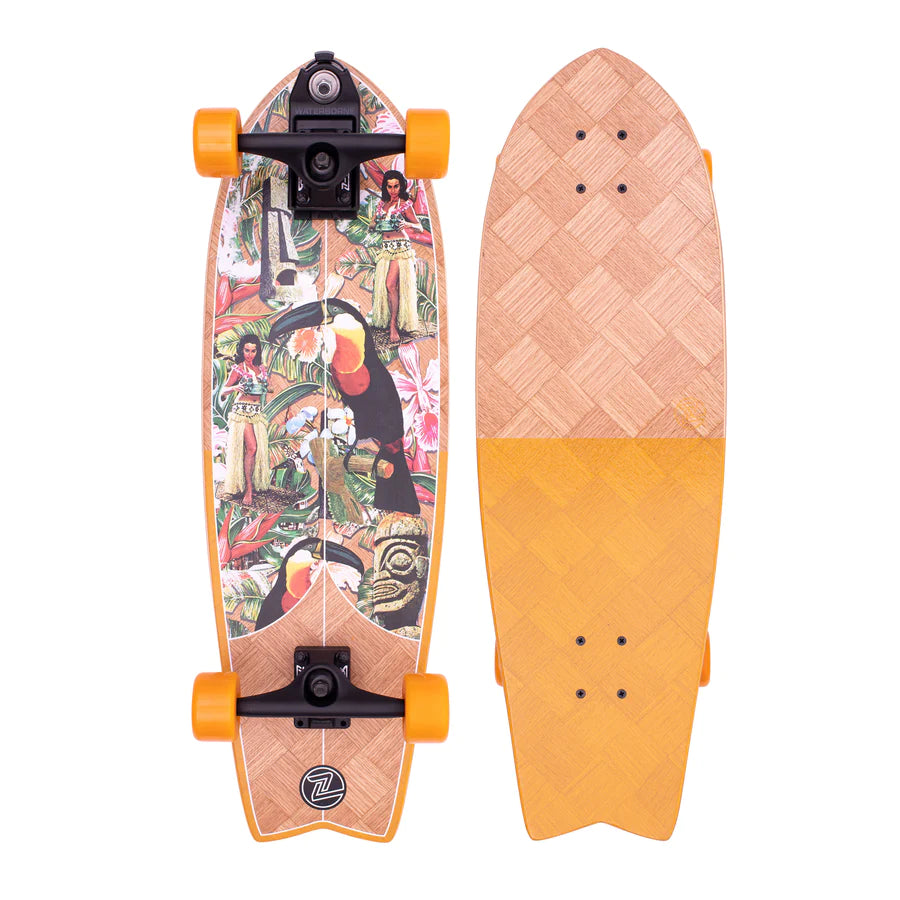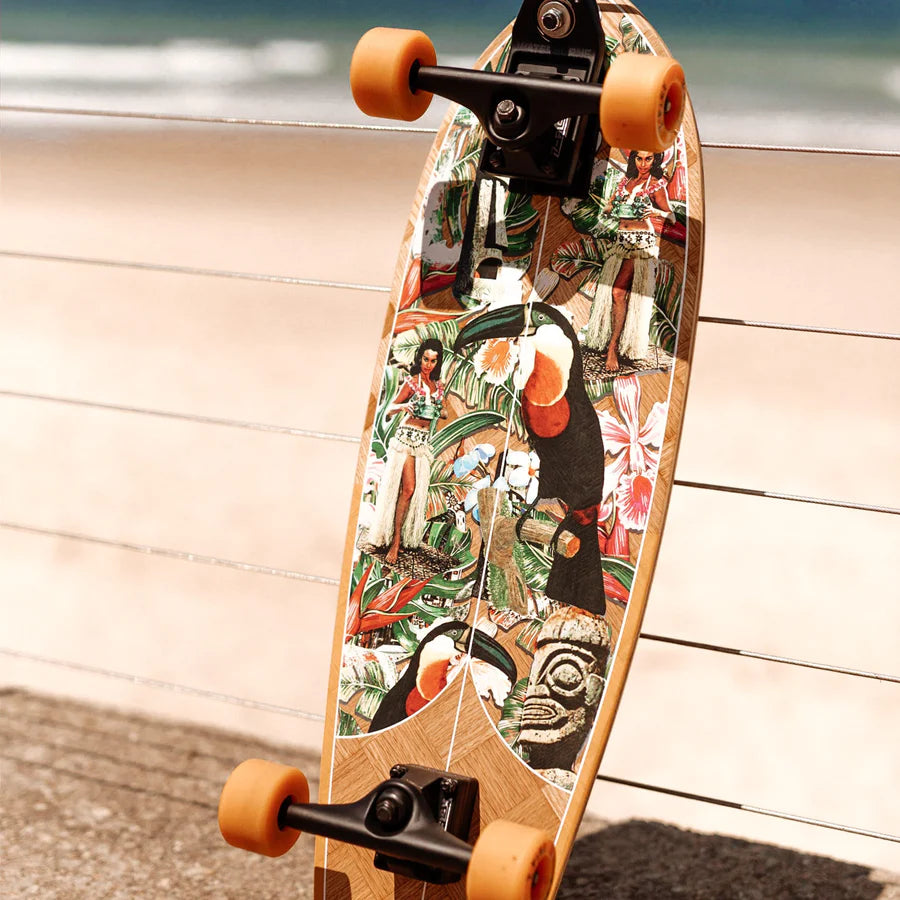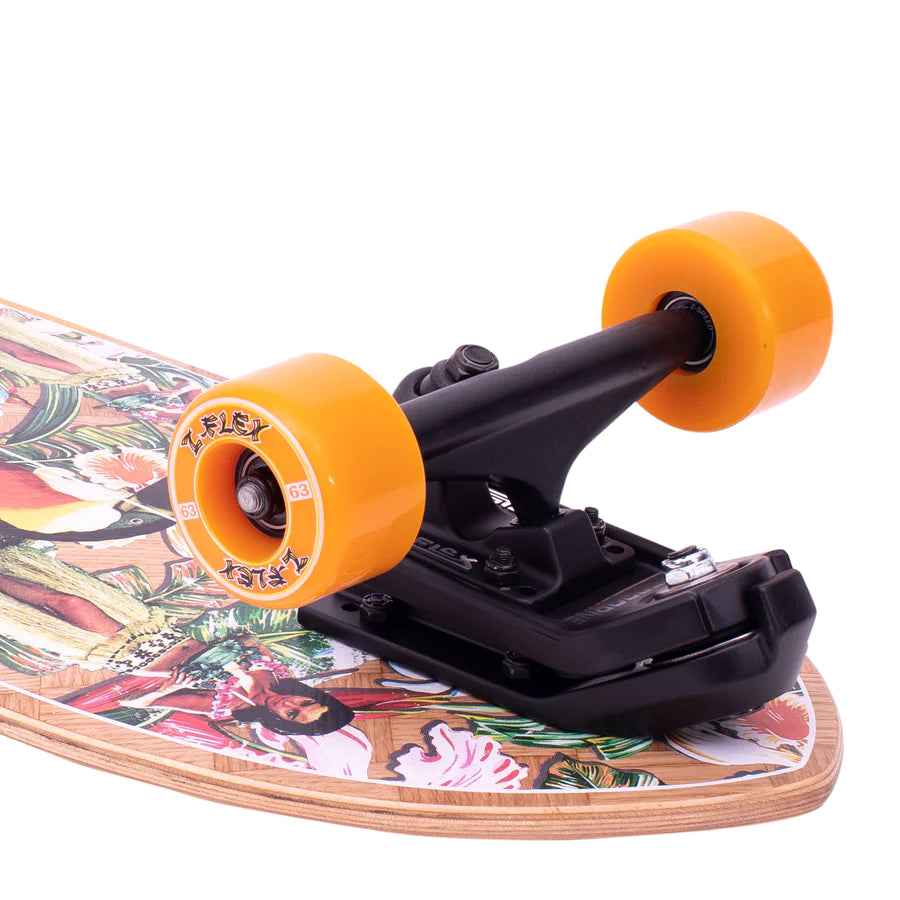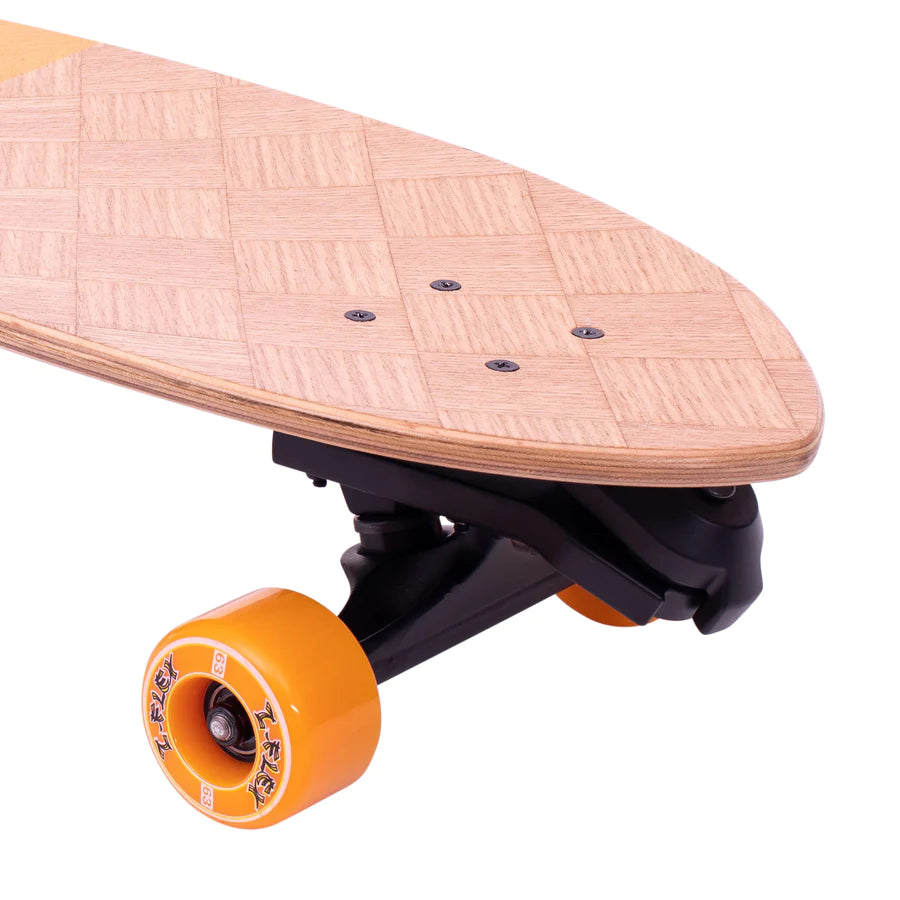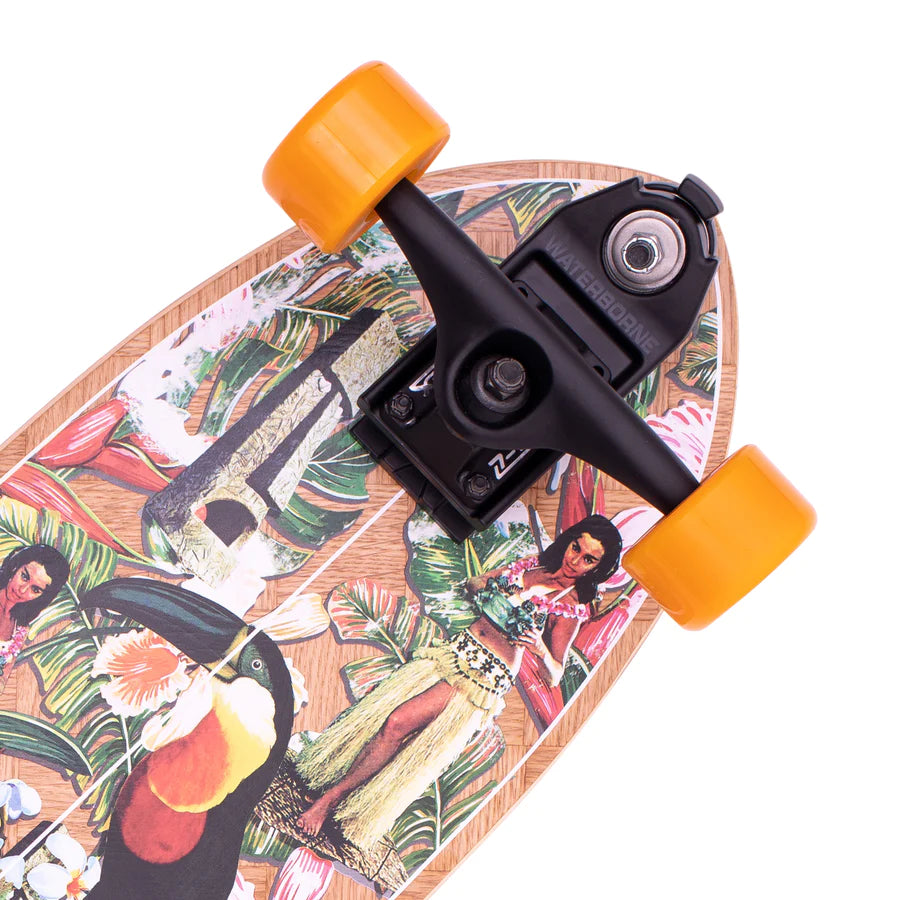 Z-Flex
Zfelx surf-a-Google surf skate fish banana train
Our Z-Flex Surfskate's all utilize patented Waterborne technology to provide amazing turning potential. The Z-Flex Surfskate delivers the tightest turns that will never bight and provide responsiveness that allows for amazing speed generation. Don't mistake this for just another reverse kingpin truck on another cruiser. Our Surfskate uses an asymmetrical design to allow for 3x more turning than an ordinary skate truck.
Length: 31"
Width:

9 3/4"

7 Ply Construction (5 ply x 100% Canadian Hard Rock Maple & 2 ply x Black Oak)
6.25" Powder-coated Z-Flex Trucks with 90A Soft Cushions
Patented Waterborne Surfskate adapter with 3x more turning than an ordinary skate truck. 
63mm 83A  Z-SMOOTH wheels 
14 MM Z-Flex Riser Blocks
Spray Grip
THE DESIGN
The Surf-a-Gogo collection takes a defiant spin on the surf competition held under the P.O.P (Pacific Ocean Pier) of Venice Beach, in the 1960s. The surf competition was organized to help with the dwindling visitor numbers to the area and had surfers from all over California invited and resulting in the Venice surfers pushing back on the non-locals. We have created a collection of boards focusing on 1960s surf culture and fashion as a result of this legend that flows from mainstream surf fashion.