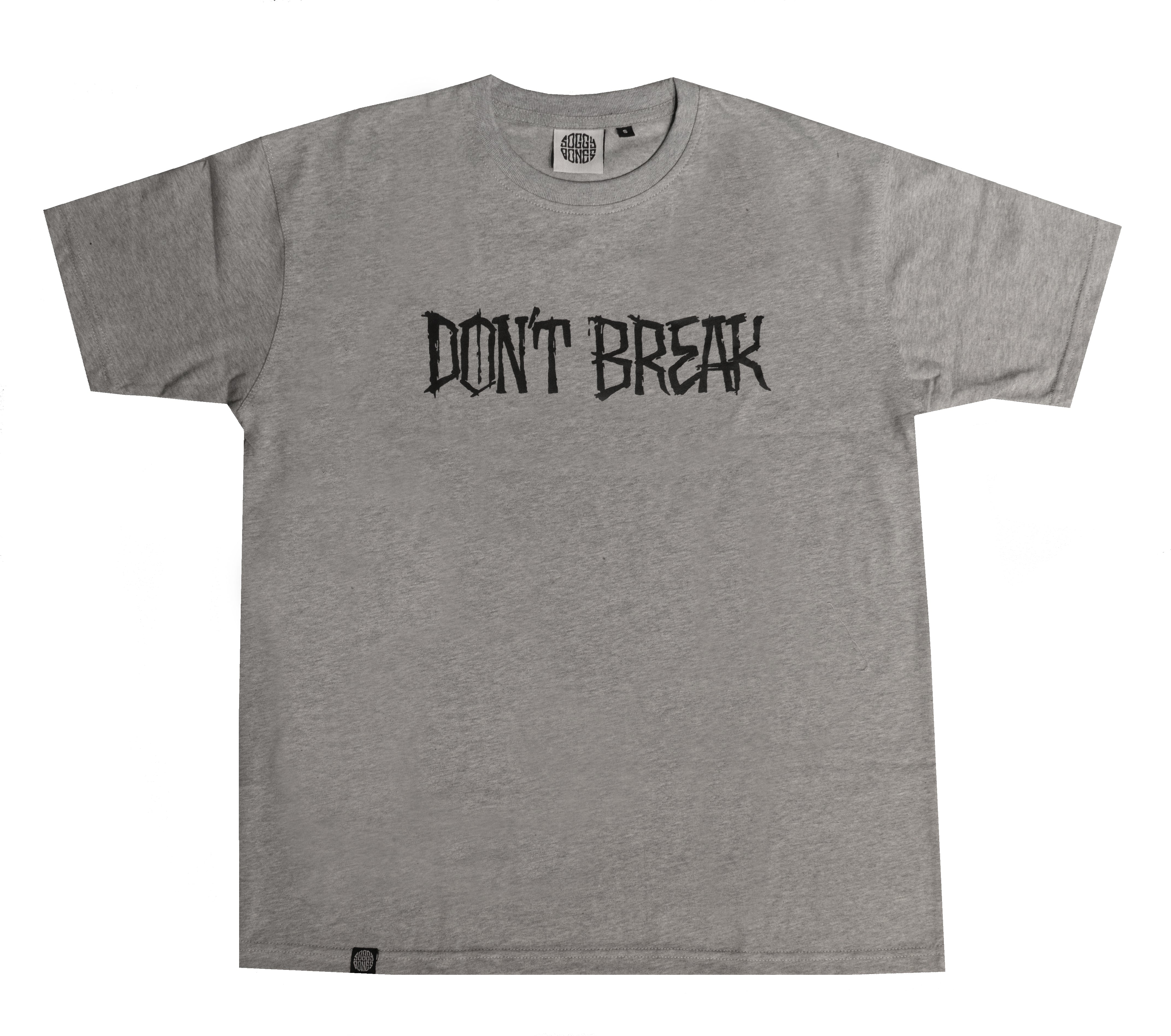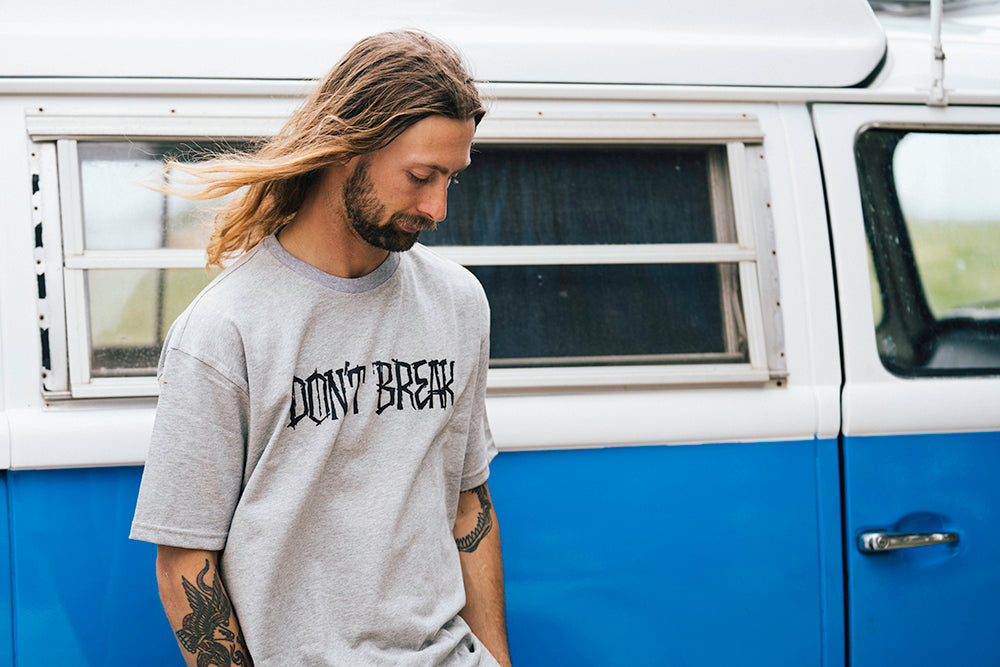 Soggybones
Soggybones Don't Break Tee - Grey
$39.00
or make 4 interest-free payments of $9.75 AUD fortnightly with
More info
Soggybones Don't Break, a special tee paying respect to our company slogan, "Don't Break" designed by Dunsborough artist, skateboarder and friend Craig Baxter.
What's the meaning behind it?
History proves you won't and don't get far in life breaking down, giving up or packing it in. This slogan continues to remind us during the tough times in life, business and skateboarding to keep going. If it's too easy, it's probably not worth pursuing, and if it's hard it's 100% going to test and challenge you, if you take it on, you need a mantra to keep going. This is ours and it's one of the factors that makes skateboarding and skateboarders such a special and unique group of humans. 
Features:
Cut, Sewn & Built with Skateboarding in mind,
Traditional Screen Printing,
100% Pre-shrunk Cotton, 
Designed in Australia by Soggybones brothers.