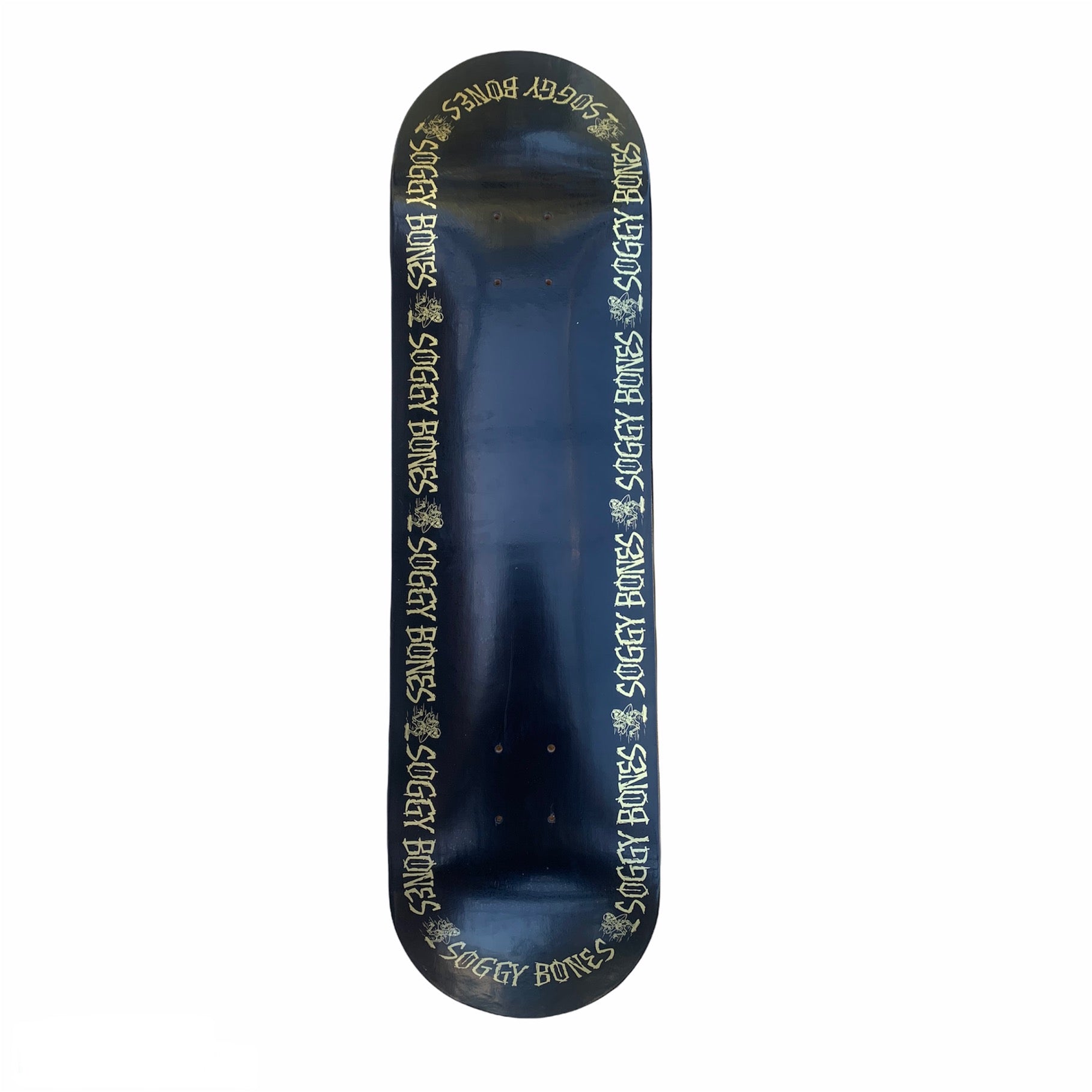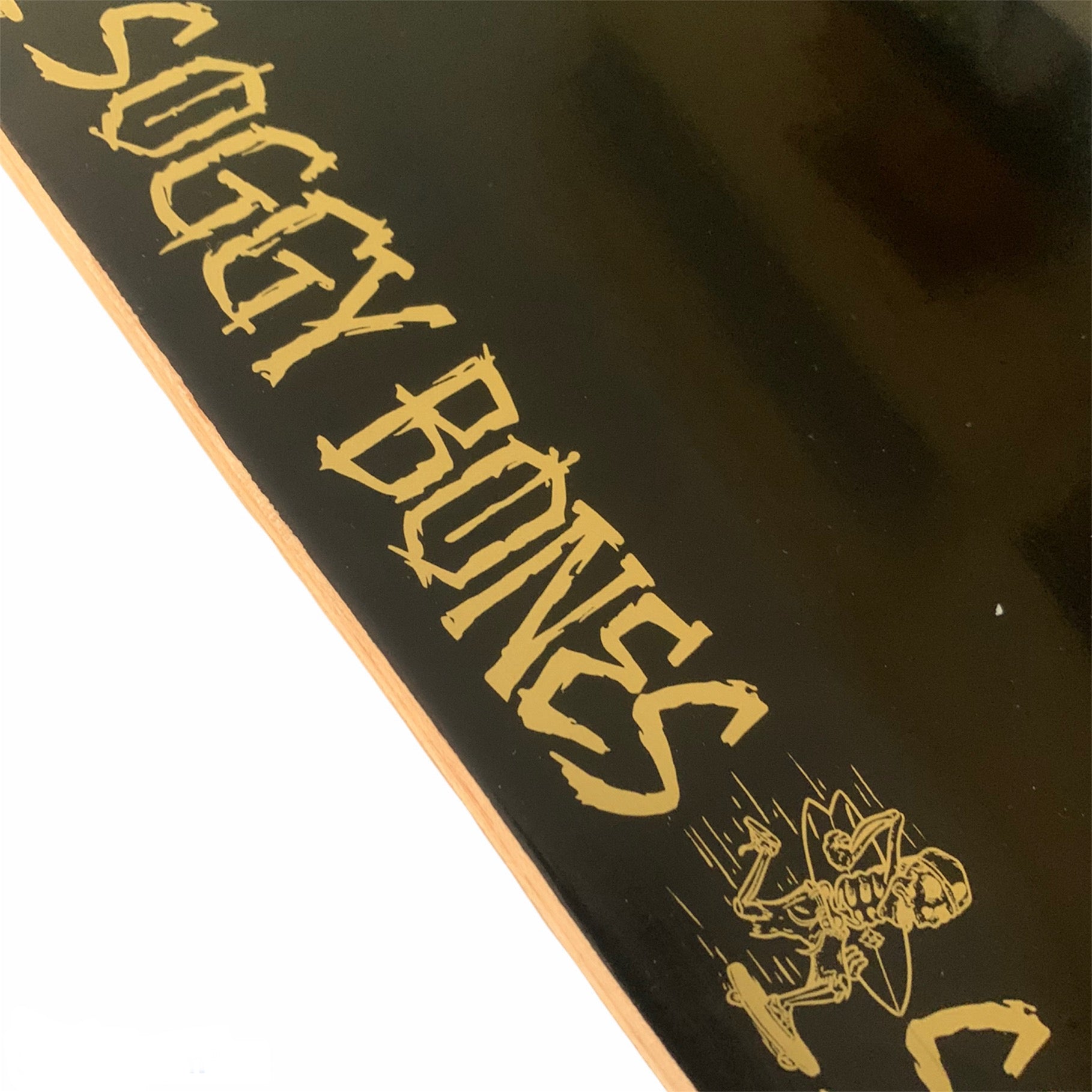 soggybones
Soggybones Frameline deck
The Soggybones frameline deck is a black gloss graphic with gold flake boarder graphics of our script font designed by Craig Baxter with our skeleton graphic done 10 years ago by skater, tattooist and artist Connor Getzlaff. This is a board that has a gold top graphic and comes on our new full shaped decks. 


the hardest choice will be if you hang it or destroy it at your local, either way you won't be disappointed.
all deck purchases come with FREE black grip.