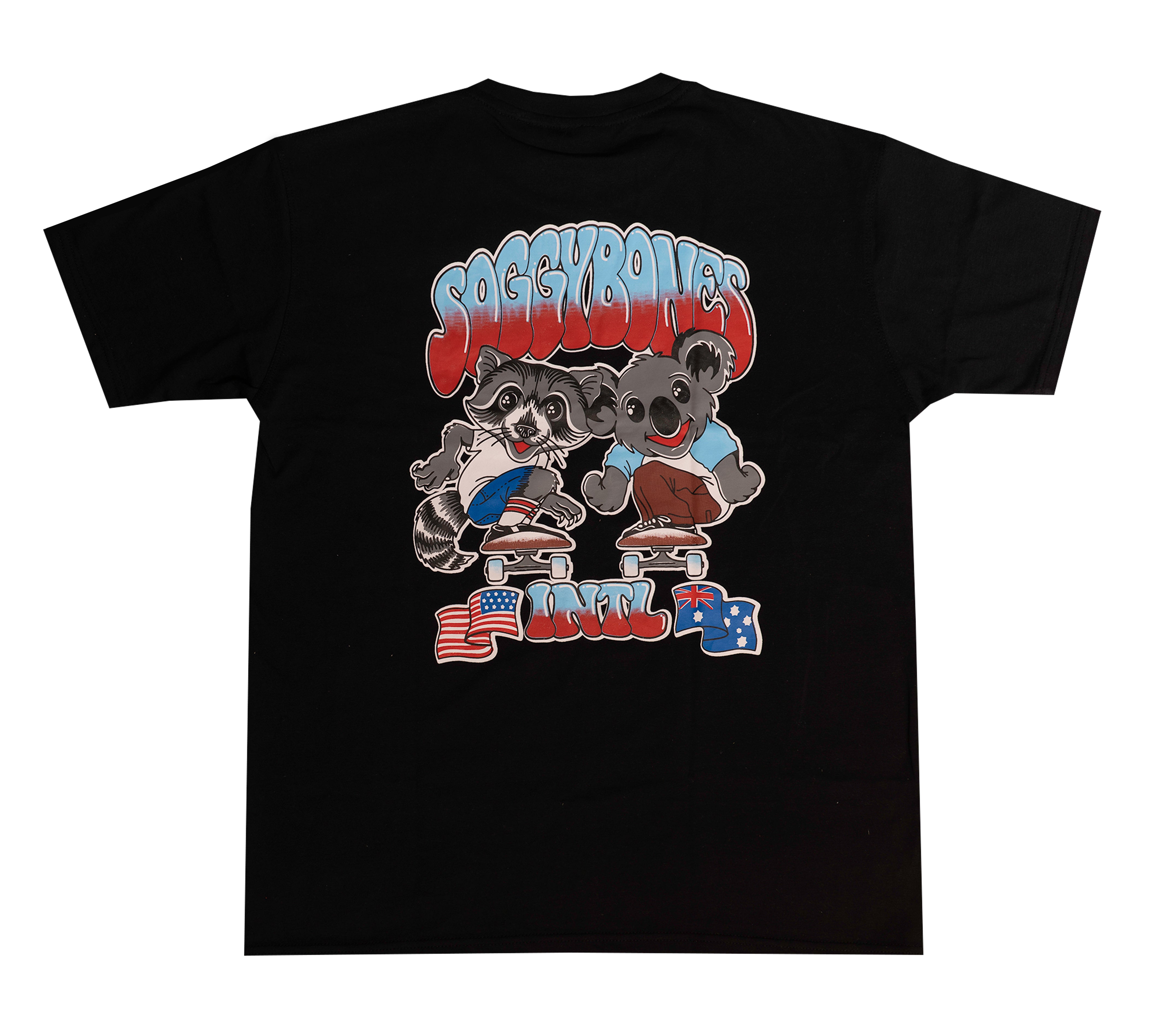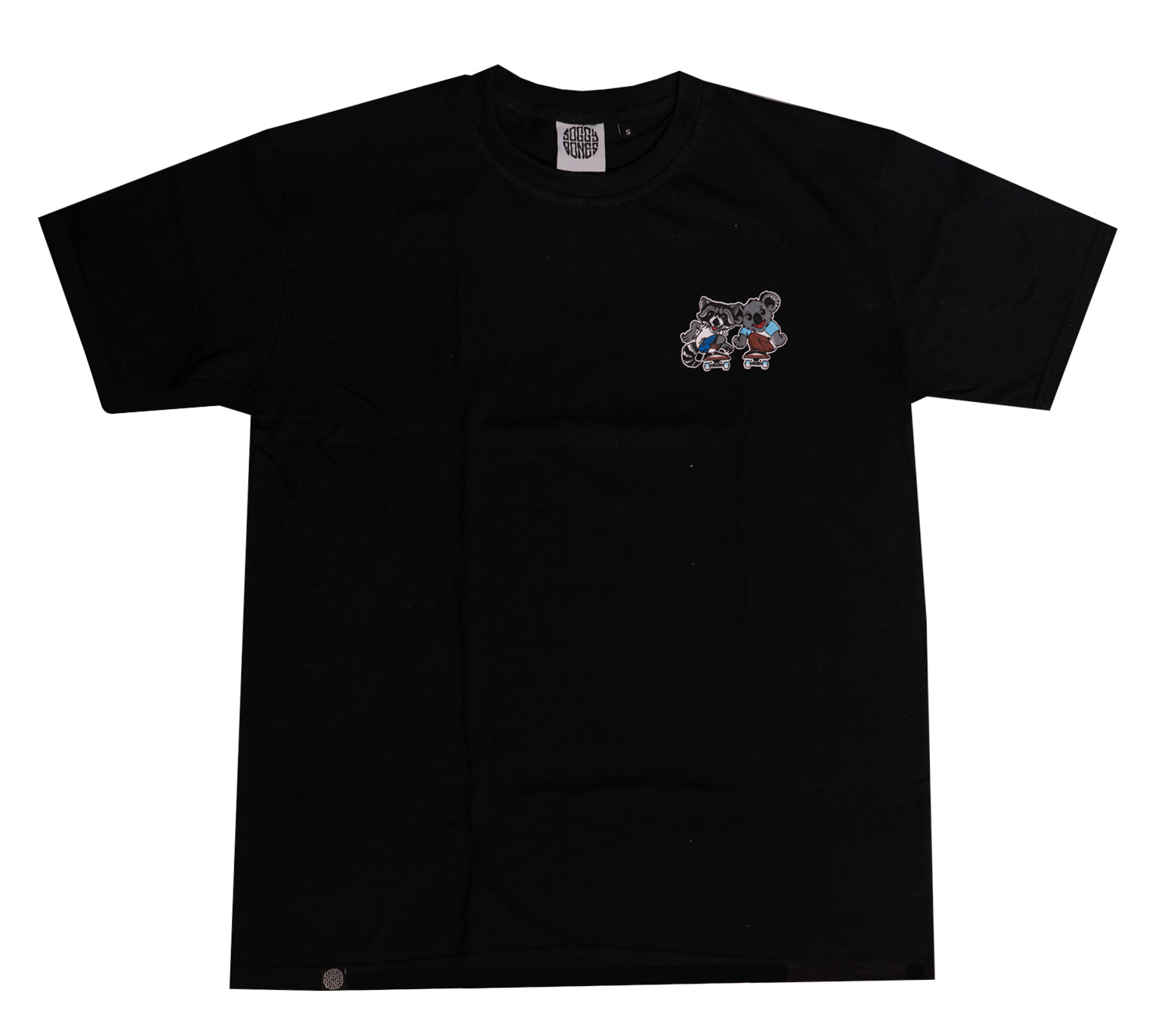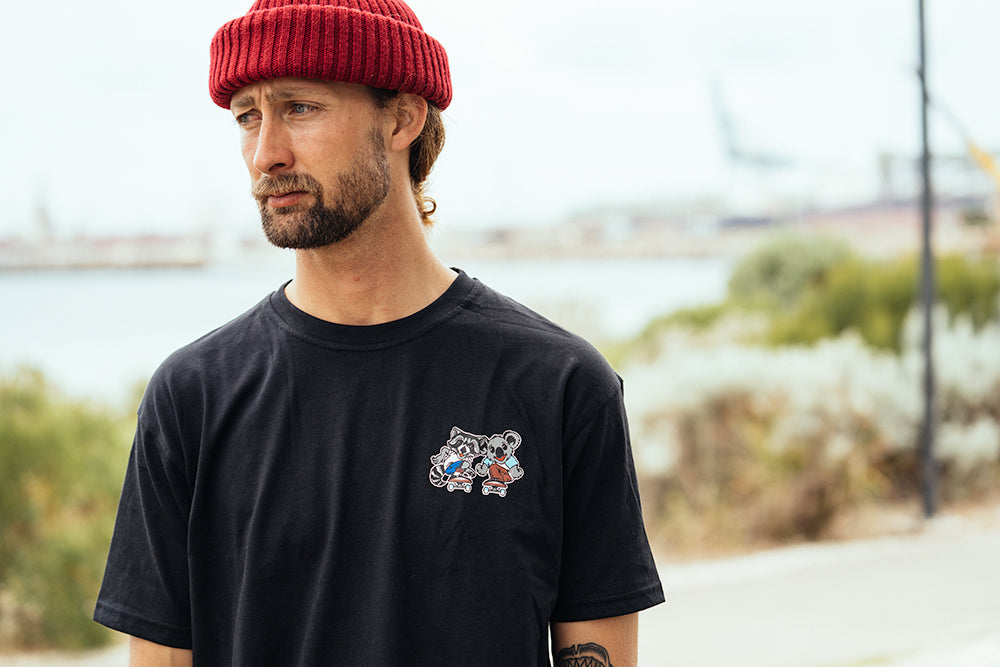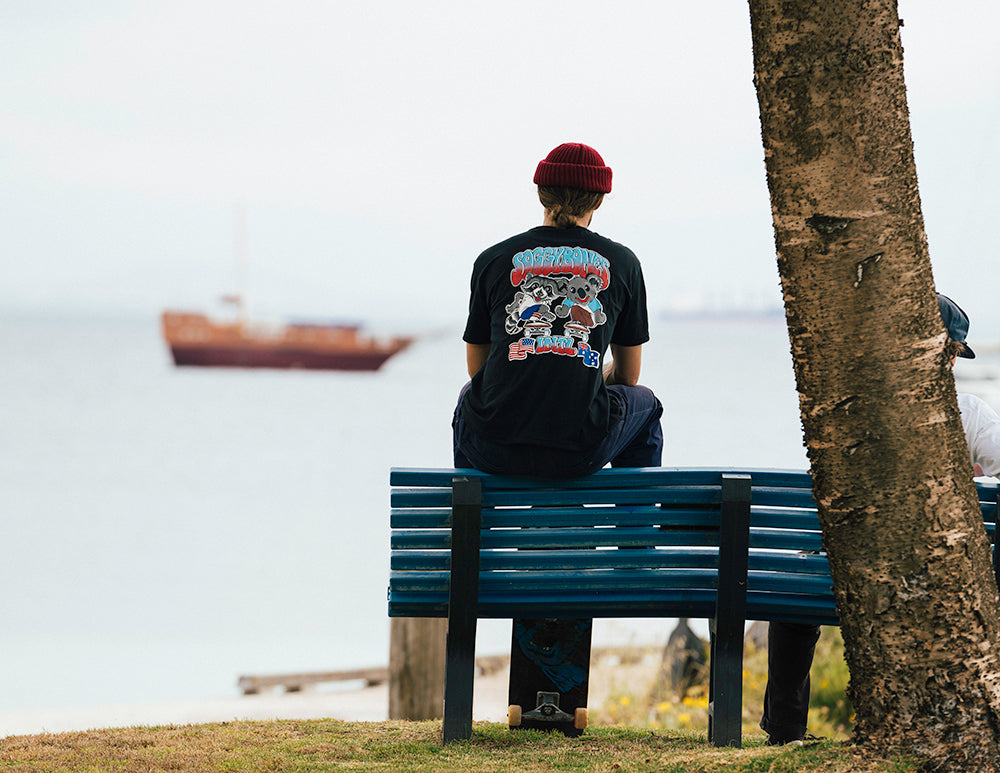 Soggybones
Soggybones International Buddies Tee - Black
$39.00
or make 4 interest-free payments of $9.75 AUD fortnightly with
More info
Soggybones International Buddies celebrates Soggybones transforming from a family of two based in Western Australia into a family with roots, buddies, homies and team riders spread throughout the globe. 
The Racoon (US) and Koala (AUS) coming together to roll symbolises how skateboarding brings people from every corner of the world together to share the love for skateboarding and good times. 
To our brothers and sisters at home and abroad, this one is for you. 
Features:
Cut, Sewn & Built with Skateboarding in mind,
Traditional Screen Printing,
100% Pre-shrunk Cotton, 
Designed in America by Connor Getzlaff.